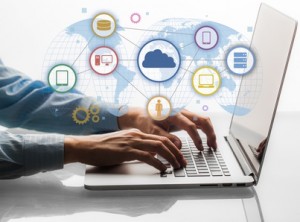 Modern customers are becoming more and more demanding to brands. We cannot ignore the fact that 84% of millennials don't trust traditional advertising. Old methods to reach customers no longer work as they had worked before. Together with personal selling, advertising, and sales promotion marketers need to offer creative content and run YouTube channel as well as promote their brands on Instagram.
In my today's blog post I decided to describe eight ways that will help you to reach more customers. However, at first I would like to offer an infographic with statistics that will make you rethink your social customer engagement strategy: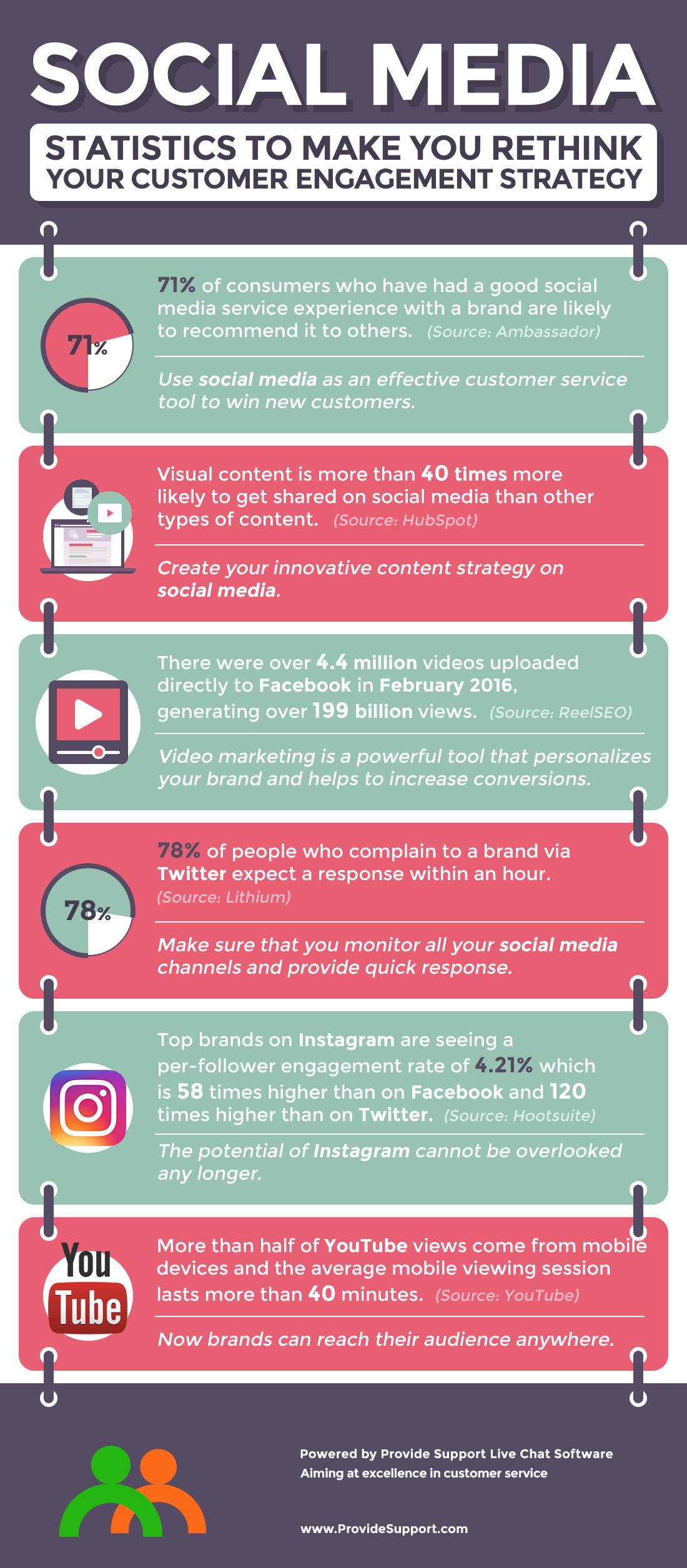 Know your audience
Your target audience is the group of consumers you want to reach with your marketing message. There is no need to reach people by a broad category as in this case your message will be ignored in most cases. It is important to aim your message at those who are receptive to the appropriate products or services. Google Analytics, for example, can help you understand and identify your current customers and who make up your best target audience. With help of this tool you can review the age, gender, geographic location of your potential customers.
Analytics data will help to answer the question: who are your customers? What are their concerns? What factors are they focused on in terms of making a buying decision? This information helps you decide what strategy will reach them most effectively on every point from design to keyword research and content deployment.
PPC based and keyword researches as well as A/B testing will help you find out what keywords matter, how to improve your current design and what kind of content your potential customers prefer.
By leveraging all these techniques you will better understand your audience and will deliver high quality content.
Provide consistent customer experience
Consistency in delivery is something many customers seek from a company. This is the key to customer satisfaction. A study of 27,000 American consumers by McKinsey & Company has found that a consistent customer experience across the entire customer journey will increase customer satisfaction, build trust and boost loyalty.
Invest in Content Marketing
Instead of trying to find new customers yourself, you can let them find your company online. Offer your new customers the content that is worth seeking out.
Attract your customers with help of SEO
Run creative YouTube campaign
Stay active on social media
Take advantage of customers' testimonials
Testimonials your customers leave are key content elements because they are unbiased comments that prompt visitors to buy. They help establish credibility and gain trust with your prospects. However, just publishing your customers' testimonials on your website is not enough to attract more customers. Here are five tips on using testimonials effectively to convert more leads on your website:
Make them eye-catching by adding an image
Record a video with your customer
Tell the truth
Use your customer personas
Show testimonials everywhere
Set up a referral program
Referral program should be a part of your company's customer acquisition strategy. It will help you to attract new customers and at the same time will help other customers of yours to benefit from this. Here are 5 best ways to get customer referrals you want:
Reward your affiliates
Offer partner program at the right time
Create seamless referring experience
Engage with your users on social media
Cooperate with products and services reviewers
Provide Support website chat service provider offers very generous affiliate program which works great to acquire new customers and keep existing ones.
Stay connected via newsletter
Establishing connection with your customers is one of the most important keys of a successful business. However, how to stay connected with those people who have not made any purchase yet? If you collect emails of people who visit your website or blog, you can divide them into several categories like prospects, active customers and sleeping customers. By dividing them this way, you can send different newsletters and attract prospects by offering them something special, like discount or free samples of your products.
Listen to your customers' feedback
There is no need to reinvent the wheel. Your customers want to be heard and appreciate it when you listen to their concerns. Let your customers provide their feedback and do not leave their queries unanswered. Winning loyal customers and getting positive feedback is as simple as that.
Demonstrate your products or services
No matter whether your business offers a wide range of products or services or just something a little more niche, you can position yourself as all-purpose solution for your customers. Your prospects might even not know that your solution will help them to handle multiple problems they are experiencing.
Demonstrate your products from various perspectives and show your future customers how they can benefit.
Over to you
The best way to get the most out of your online marketing strategy is to mobilize your loyal brand ambassadors. Take a few minutes to look over your current marketing to see what's working.
If you have more ideas and suggestions to reach customers you are welcome to share them in the comments to this blog post
_____
Provide Support is a leading customer service software provider, offering live chat and real-time visitor monitoring tool for businesses