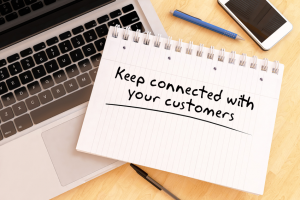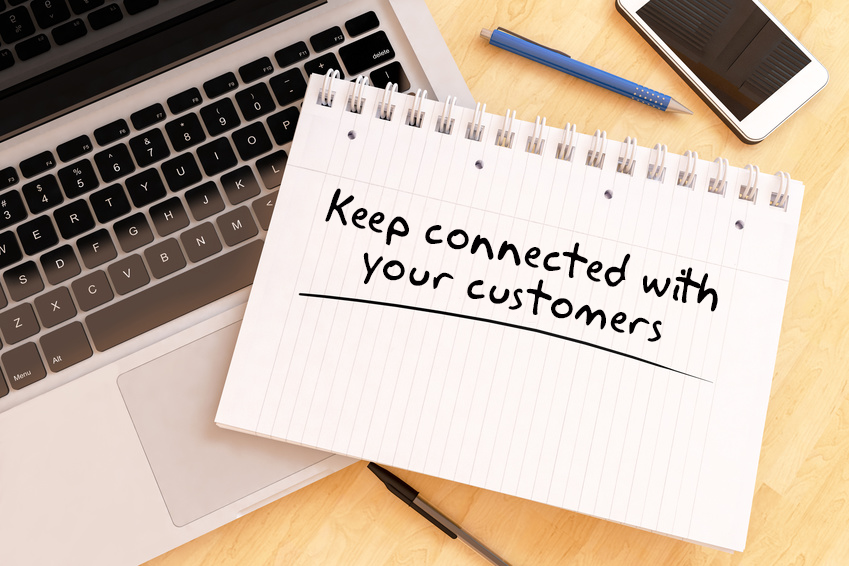 According to a Walker study, by the year 2020 customer experience will overtake price and product as the key brand differentiator. That is why it is important to stay connected with your customers and keep them informed about your company innovations and events.
You may attract new customers with help of great content. However, to keep them you need to offer exceptional customer experience. Over the next five years 41% of B2B and 47% of B2C organizations will try to differentiate from competition with help of great customer service. Superb customer experience generates a positive buzz among other customers and their friends. In this blog post I would like to offer you 6 strategies you may take to stay connected with your customers and create positive customer experience.
Exceed Customer Expectations
Your business will never survive without customers. A simple gesture can go a long way toward supporting customer loyalty in a competitive marketplace. Here are some nice things you can do for your customers:
Promote their business on social media
Thank your customers
Do something unique for them
Follow your customers on social media
Ask your customers for feedback
Make things easier for your customers
Reach Out to Longtime Customers
Let your customers know that you are there to assist them and offer your best pricing. It would be also great if you notify them in advance about coming campaigns and new products or features. Here are some ideas you can use to include to your newsletters or customers' orders.
Educational information, like e-books, free webinars, video materials, user guides, infographics, blog articles.
Exclusive discounts for longtime customers
Samples of your new products or ability to test new service features
Branded merchandise
Do your Best to Assist
Kind words cost little but are worth much. When you offer great customer service, complimentary tutorials and free webinars, your customers feel you are concerned. The success of your business is in hands of your customers. When your customers are happy your business grows, keep this always in mind.
Win your loyal customers with help of personal touch. In this article by my co-worker Maria you can find 8 great tips for offering personalized customer service.
Run your Customer Advisory Board
A customer Advisory Board is a great way to truly understand customers and find ways to improve your product. Invite your key customers to test your new website or become beta testers of your new software features before their official release. This way you will gather valuable feedback and stay closer to your customers.
Do not Forget about Special Dates
It is quite common these days for companies to send promotions, discount offers, or simple "Many Happy Returns" messages to their customers before or on their birthdays. Sending a birthday message can be a great way to say thanks to customers for their loyalty and to encourage them to take advantage of your birthday offer.
We live in the world where retention in business matters more than ever. If you offer your products or services online it does not mean there should not be any personal touch. A hand-written "Thank you" or a "Many Happy Returns" note as well as a small box of cookies will surprise your customers and show that you value doing business with them.
Listen to your Customers and Respond to their Feedback
Customers like to be listened to and to see their recommendations and suggestions implemented. It is important to let your customers leave their feedback and listen to their concerns.
Social media, opinion surveys and reviews are the best for discovering what your customers really think of you and what they value about their experience with you. The information received from these channels helps to shape the customer service strategy and make necessary improvements.
How do you Stay Connected with Your Customers?
We'd like to hear about your experience. How do you stay connected with your customers and what kind of recommendations can you give to our blog readers?
Provide Support is a leading software provider in customer service, offering live chat and real-time visitor monitoring tool for websites. Empowering customer service with live chat  www.providesupport.com