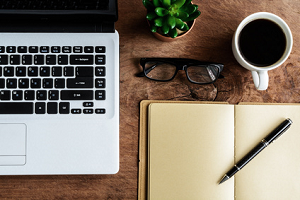 Good quality customer service is the best interest for both companies and their customers today. In the markets overflowing with similar products, offering a special memorable service is a foremost way to stand out from the crowd. However, do customers really need service to be special and tricky or do they want their basic needs to be met?
Research shows that the views that companies and their customers have on customer service differ significantly. While 80% of businesses believe they provide excellent customer service, only 8% of customers believe they are actually receiving excellent service.
2017 Customer Service Benchmark Report by SuperOffice proves that the things which companies fail to do in order to meet customer expectations for a good customer service remain quite obvious and basic. However, the number of companies which fail to fulfill the simplest requirements is very impressive.
Let's have look at the stats:
41% of companies did not respond to a customer service request
90% of companies did not acknowledge an email had been received
99% of companies did not follow up with customers.
Only 11% of companies answered both questions in the first reply
The average response time to handle a customer service request was 15 hours
Keeping these facts in mind, let's outline a few guidelines which can help to significantly improve the customer's impression of the service offered by your company.
1. Always reply to a customer service request
This basic request is so obvious, but surprisingly almost half of the companies do not reply to their customers at all. The study mentioned above showed that 205 companies out of 500 did not respond to the customer service request.
Perhaps it's just human nature. If we make an effort to contact someone, we expect a reply. If we fail to receive it, we may have a very negative impression of a person or a company who did not respond to us.
2. Acknowledge the receipt of a customer service email
It may take you some time to review the customer's email, understand the problem and craft a reply. Sometimes you will need to run a research if a problem is complicated. In such cases to avoid customer frustration, always make sure to acknowledge that you have received the customer's email and are working on it.
You can of course use automated responses, but unless you follow up with a real answer shortly, there is not much use to them. The customer is not going to be satisfied if he sees an acknowledgement that his email has been received but no reply ever after.
So if you are using an automated email responder, make sure to actually reply to the customer within a few hours. Otherwise, try to acknowledge receipt of the initial request by a personalized email. This is the best thing to do if you can afford it.
3. Try to solve the customer's issue in the first reply
Target your responses to actually solve the customer's problem right away. Answering to customers just for the sake of answering something is not a good approach. The more effort you make in creating a quality first reply, the easier the interaction will be for you and the happier the customer will be.
For a quality customer service reply, make sure you understand the questions put by the customer and answer each one of them. Sometimes the customer can address several issues in one email and it is important not to omit anything he has asked and write a full reply. Even if what he is asking is unclear, don't ignore those comments and instead clarify what it was the customer wanted to know.
4. Respond to a customer service request timely
The average response time across 500 companies surveyed was 15 hours and 17 minutes. These stats are very surprising considering that quick response time is one of the most important aspects of good customer service. It seems we like to break the rules.
Responding to an email within 1 to 2 hours would still be considered acceptable by most people. This strongly depends on the nature of your business of course. At the same time, customer expectations are growing every year and many customers today expect to receive a reply in under an hour.
As Toister Performance Solutions survey revealed, in 2014 a four-hour response time was considered good (about 80% of people were happy about it). By 2015, this had moved up to about one hour. In 2014, only 4% of people said they expected a response within 15 minutes; by 2015, 14.5% expected that.
5. Follow up with customers
As every other step of a customer journey follow up needs to have a clear and specific purpose. The purpose of a follow up is to close the interaction with the customer making sure that the issue is resolved and the customer is happy about it.
Keeping this in mind, it is important not to send the customer any extra emails, which don't have any value to him. For example, if at the last interaction it was clear the issue was resolved and the customer was satisfied, such cases might not require a follow up. Experience shows that some companies try too hard by sending a follow up just because it needs to be sent, which makes such interactions useless and even bothersome.
However, a timely sent follow up works only to your benefit strengthening the relationship with the customer. It shows that you genuinely care about resolving the customer issues effectively and the customer will no doubt feel that.
6. Get real in your customer interactions
An email which reads like it was sent by a real person makes a huge difference to how the customer perceives it. A lot of the times we make mistakes by sending impersonal emails which lack a connection with the real person who asked the question. This may appear unimportant as long as you have given the actual answer to the customer. However, experience proves that being imperfectly real in your answers makes the communication flow much easier. A professional tone of your emails should not go ahead of sincerity and humanity.  A genuine and simple answer scores many points in the effective customer service communication.
No doubt, in the future the gap between how companies and their customers perceive the level of customer service provided will become less. This will take some honest looking at where we are actually failing to meet customer expectations and a lot of work.
I hope the tips above helped you to have an overall look at a few basic but important things which may need improvement in your company. Please share your experience and feedback in the comments.
_____
Provide Support is a leading customer service software provider, offering live chat and real-time visitor monitoring tool for businesses: www.ProvideSupport.com

Latest posts by Maria Lebed
(see all)