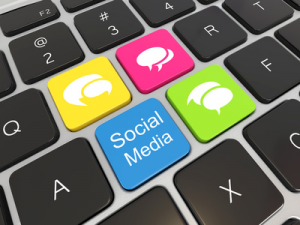 If you're using social media purely as a marketing tool, you're probably doing it wrong. Social media networks have become a prominent channel for customer service. Yet, there's still a huge gap between what consumers want from customer service on social media and what many businesses are actually delivering. Here's the 5 musts of social media customer service to help your business bridge this gap and improve your social customer support performance.
1. Never ignore social media customer service
The very first and the most important step is simply realizing that social customer service matters. You might be skeptical of various statistics reflecting the social media role in customer service, but you can't deny the fact that customer feedback on social media is public and visible to anyone. While consumers are more likely to turn to social media for sharing their negative experiences with companies, your brand's reputation might be hurt if you let things go hang.
According to the study by Sprout Social, 4 out of 5 (80%) customer service inquiries on social media go unanswered. Which means that most of consumer complaints on social media are completely ignored. On the bright side, that means there's a huge opportunity for your business to stand out and wow your customers by providing a great social media customer service (or a huge opportunity for your competitors if you fail to do it).
2. Understand customer expectations
If someone complains about your products or services on social media networks, for the most part they expect you to see it and react to it. Moreover, they don't just expect you to respond, they want you to respond quickly. The Edison Research study found that 42% of consumers expect a response from a company on social media within one hour. The sooner, the better. But if you can't provide an immediate answer / solution, make sure to respond anyway letting them know that you're going to work on that.
3. Make it easy for them to reach you
One of the main reasons for consumers to go to social media for customer support is that they want a quick response. In many cases, having a Live Chat option on your website and giving your customers an opportunity to connect with your brand instantly, will save them from the trouble of seeking customer support through your social media pages. On top of that, with many chat providers you could set up Live Chat on your social media pages too. If you can't provide live support 24/7, just make sure to specify its exact working hours.
4. Monitor customer feedback regularly
If you want to be up on everything that's being said about your brand online, there's lots of tools you can use to make it happen (Mention, Social Mention, Talkwalker, just to name a few). While you might not have enough time or resources (or both) to monitor all your brand mentions and respond to all of them, the least you can (and should) do is to regularly keep control of your own social media company accounts and react whenever someone asks questions, needs help or leaves feedback. Ignoring your social media pages or not having them at all might only do more harm than good.
5. Know when and how to respond
Here's some food for thought from the Netbase survey:
51% of consumers want to be able to talk about companies without them listening

58% of consumers think that companies should only respond to complaints
It means that even if you're monitoring what people are saying about your brand, not every mention, feedback or complaint is a direct invitation to join the conversation. Sometimes it's better to just listen. But once you decide to step in, before you respond, think of the best way to do it. Should it be done publicly or privately? I believe that in most cases brands should reply publicly which might give them a bunch of advantages such as improving engagement and customer satisfaction, increasing brand loyalty and customer trust.
P.S. Are you still going to ignore social media customer service?
Provide Support is a leading software provider in customer service, offering live chat and real-time visitor monitoring tool for businesses: www.ProvideSupport.com

Latest posts by Mary Shulzhenko
(see all)