Your customer service employees are your brand representatives, the human face and the voice of your company. Their competence, soft skills and communication habits count tremendously toward the quality of the service they provide to your customers and impact overall customer satisfaction.
So what are the most common mistakes made by customer service professionals? In this infographic we've collected 15 most dangerous mistakes that can have negative consequences in customer satisfaction and loyalty. Is your customer support team guilty of any of them?
In fact, all of the listed mistakes are easily preventable. Make sure your customer service employees are aware of what exactly they are doing wrong when interacting with customers and provide them with regular training and mentoring to help them grow their professionalism and improve their skills.
Is there anything else you would add to the list? Feel free to share your thoughts with our blog readers!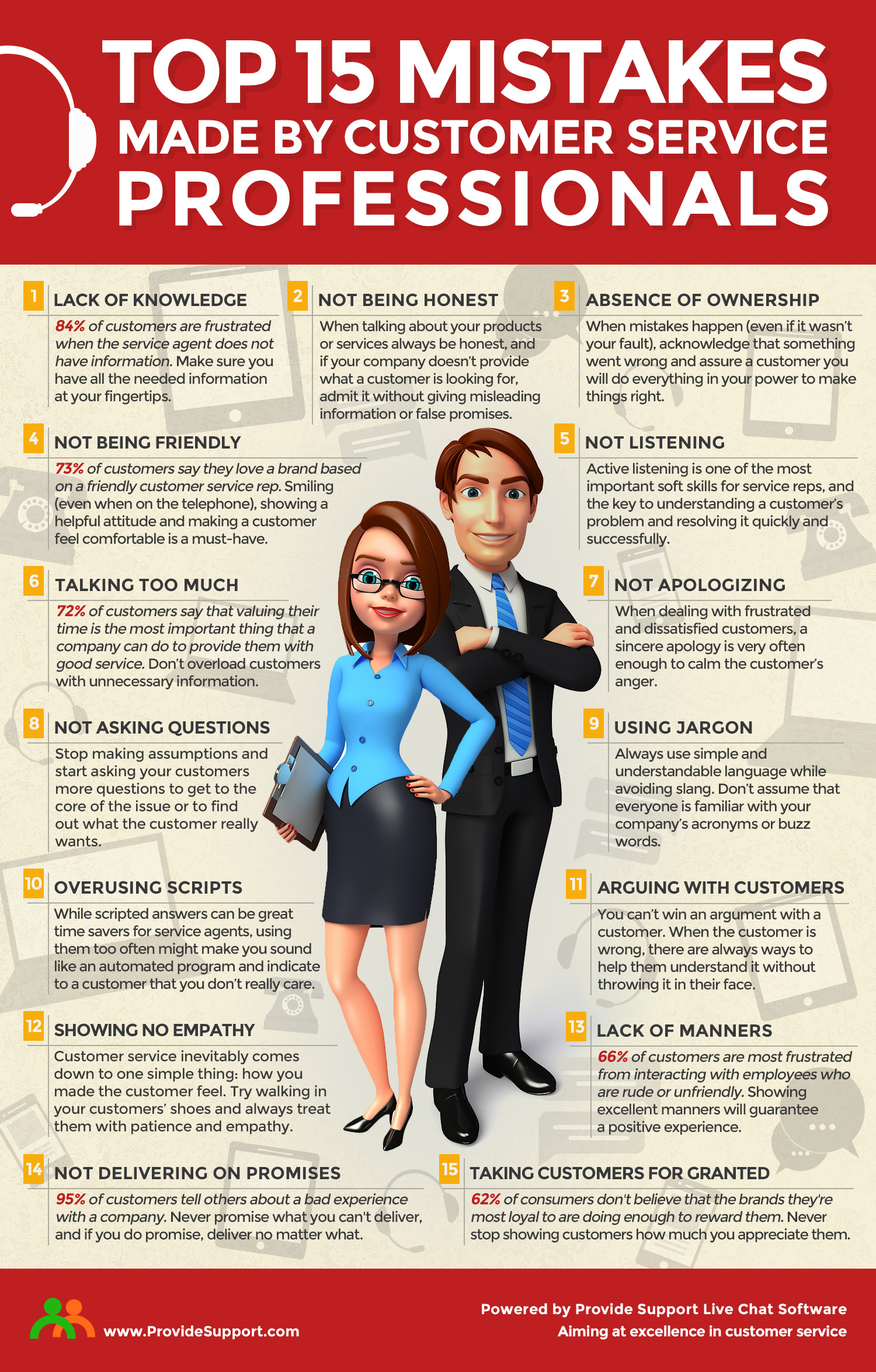 If you would like to share this infographic on your blog or website, just copy the following code and paste it into your webpage source:
<a href="https://www.providesupport.com/blog/15-mistakes-of-customer-service-professionals"> 
<img src="https://www.providesupport.com/blog/wp-content/uploads/2017/03/15-Mistakes-Made-By-Customer-Service-Professionals.jpg" 
alt="Top 15 Mistakes Made By Customer Service Professionals [Inforgraphic from Provide Support]" width="1500" height="2349" border="0"/></a> 
<p>From: <a href="https://www.providesupport.com/">www.providesupport.com</a></p>
_____
Provide Support is a leading customer service software provider, offering live chat and real-time visitor monitoring tool for businesses: www.ProvideSupport.com

Latest posts by Mary Shulzhenko
(see all)