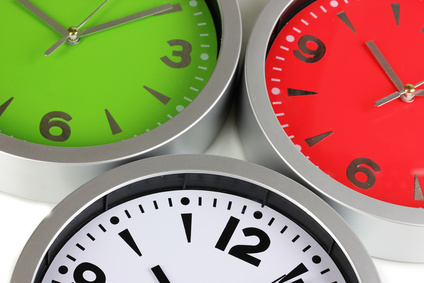 Hello our readers!
We hope you are enjoying your day and would like to spice it up a bit with a piece of good news from Provide Support.
We have updated your Regional Settings screen to include more Time Zones. The full list is really impressive, almost a hundred Time Zone items! It will take a good deal of scrolling now to find yours. 🙂

Why we bothered about it?
This update has been implemented to address the issue with the incorrect time display  with the annual switch to Daylight Saving Time (DST), as well as to cover geographic locations which were previously missing from the list of supported time zones.
Why such a big list?
Due to specifics of legislation on daylight saving adopted in different counties and regions, many time zones representing the same time shift from GMT (Greenwich Mean Time) had to have more than one reference item on the list to reflect this difference in switching to daylight saving.
For example, within the Standard Mountain Time Zone, UTC-7:00, most of US and Canada switch to the summer time in March. Arizona is the only state to ignore the transition at all, while in Mexico they change their clocks for DST only in April. As a result, UTC-7:00 ended up on our list with 3 different entries:
(UTC-7:00) Arizona
(UTC-7:00) Chihuahua, La Paz, Mazatlan
(UTC-7:00) Mountain Time (US & Canada)
And so it was like this with almost all time zones, which is why we found ourselves having such a huge list.
What exactly this means to you…
We hope that from now on all of you will have the correct time displayed on your chat transcripts all year round.
If you notice any discrepancies, please raise your voice and let us know. We really need your help and feedback on this.
Thanks for reading us!

Latest posts by Maria Lebed
(see all)