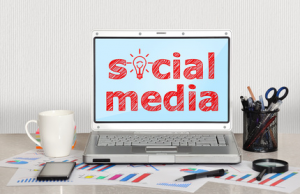 Instagram. Pinterest. Tumblr. Three social media platforms that are frequently left out of business' social strategy; mostly because they aren't always sure what to do with them.
Due to their heavily visual nature and potentially niche audiences, Instagram, Pinterest and Tumblr can seem daunting, but it doesn't have to be that way. Virgin Mobile, for example, are avid users of all of these platforms, tying them together via its custom entertainment hub named VirginMobileFeed which delivers relevant content to the brand's main audience.
Read on to see how these hugely powerful platforms can open the door to bigger customer engagement for your brand.
Instagram
Many companies have encompassed Instagram in their social strategy, but are getting it wrong. Instead of posting endless photos of their products and merch, the best Instagram business accounts make a considered effort to get into people's hearts and slot themselves into a community.
Huge companies such as Intel, Burberry and Starbucks have been shaping their feeds with behind-the-scenes glimpses of office antics (in Intel's case); high class fashion shoots (in the case of Burberry) and customer-generated images of themselves enjoying the brand's products (Starbucks does this particularly well).
American Express is perhaps one of the brands best known for creating an 'instagram culture' for their brand. Their photos are not about spending money or using credit cards, but the experiences that money can buy. Fine dining, big swooping city shots displaying a cosmopolitan lifestyle; breathtaking foreign landscapes and exclusive peeks of American Express-sponsored events (such as concerts and fashion shows) make up a large portion of the company's Instagram offerings.
But Instagram doesn't have to be a one-way street. Much like Twitter and Facebook, it can also be a place for direct b2c engagement through photo captions, comments, and comment responses. If brand transparency is what you're after, try giving your followers an exclusive look into the product manufacturing process, including the people and suppliers that help make it; the planning and the delivery. Customers love to know what's in their products and what makes them, so this is a fantastically effective way of gaining their trust.
Instagram Contests are also a fun way to push engagement, as well as expand your reach to more potential customers. Ask users to post photos based on a certain theme or topic and include a specific hashtag that relates to your brand, with the offer to win a prize. You may also decide to give out promo codes to those that view your photos or leave a comment. Clothing brand Topshop is known for its regular promo code giveaways, which it embeds into photo captions or awards to those who interact with the brand.
And thanks to Instagram videos, showing before-and-after shots of your brand's services or skills is easier than ever. These can be great for showing off DIY jobs, makeovers, repairs and overhauls.
Pinterest
Like Instagram, Pinterest is a place to post and share photos and images. However, the Pinterest crowd generally don't mind things looking a little more polished and tend to respond positively to photos of products and merchandise. Pinterest also allows you to assign a website link with each image you 'pin', which is a useful way of driving conversions to your ecommerce site. However, conversions shouldn't be your immediate goal – for now, it's all about engagement.
Fans on Pinterest love to be involved with their favourite brands, so a good way to make the most of this is to set up a board specifically for your followers to pin their content. Pinners must be added manually to the board, so this is an opportunity for you to select the best pinners out there who are genuine fans and brand ambassadors.
Images that show customer enjoying your product or using it in unusual, creative ways are perfect for strengthening your brand's voice and reputation – with little legwork from your social media team. And it doesn't all have to be about your products – photos based around a current topic or desired theme will all contribute well. Fans may even be encouraged to like and repin these images, or tag your brand in their own photos, in the hope of being made a brand pinner too.
Don't be shy about making most of what you pin related to your brand in some way – a 2012 Facebook study found that the majority of page posts to receive the most engagement were ones related directly to a brand and what it represents. So while you might not want to pin photos of your products all the time, it's a good idea to keep your pins tangibly related in some way. Starbucks does this brilliantly with its 'Coffee Moments' and 'Beautiful Objects' boards. While the pins shown might not be explicitly Starbucks creations, they are still related to coffee and explore the experiences that it can help create.
You can also tap into what your customers want by checking out 'Popular Pins'. Here you can see not only what's being frequently repinned, but also by whom. You can then create similar themes for your own board or blog, or pin similar images.
Tumblr
Tumblr has taken the social media world by storm in recent years – particularly among younger audiences. The micro-blogging platform is all about photos, looping images (called GIFs), and short snippets of text – not heavily worded posts. It's a chance for your customers (and potential customers) to know more of what your brand is really about outside of your actual products and services. In fact, it's not recommended that you even draw attention to these if you can help it.
As with Instagram, Tumblr is a great place for showing behind-the-scenes glimpses into the life and work of your brand – the people behind it and the workplace culture you promote. However, it's also a place where sharing third party content is valued. By being selective
about the content you choose to share and 'reblog', you can build up a strong brand reputation whilst supporting and valuing the posts of others – namely your followers.
Coca Cola is one brand that has built up a strong Tumblr following thanks to its 'Happiness Is…' theme. Among its images depicting the enjoyment of the famous soda, Coca Cola also posts images relating to what it means to be happy, with plenty of GIFs and quotes that have been restyled to reflect the Coca Cola image.
When it comes to any visual platform, the key is to think creatively. You are not highlighting your products or services, but what those products and services represent, and what they mean in real terms for the customer. Anything that provokes an emotion – whether it be happy, motivated or pensive – is bound to strike a chord with your followers that they will hopefully be able to trace back to your brand in the long term.
This article was contributed by Adele Halsall.
Adele Halsall is a researcher and writer for Customer Service Guru. She is passionate about consumer trends and is particularly experienced in marketing and customer engagement. She enjoys contributing to debates related to best business practices, start-up culture and customer relations. Contact her at @gurucustomers