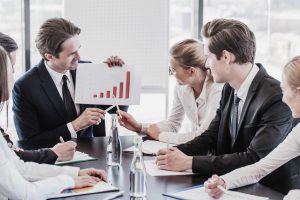 Customer service and marketing are often seen as completely different processes by most companies. Strategies for each of the process are planned independently; employees of these departments take separate trainings and sometimes work in different buildings or even countries. Indeed, differences are obvious – marketing is about getting new clients while customer service is about making them happy. But if we look closely these processes often overlap, coincide and interchange. Let's explore how customer service and marketing can intensify and strengthen each other.
How Can Marketing Benefit from Customer Service?
Customer reviews and testimonials
Customer service representatives have all the means to collect feedback and testimonials from clients. Marketing teams can use this information in their promotional materials. According to the BrightLocal research, 85% of consumers trust online reviews as much as personal recommendations. Use this fact in your favor.
Customer service as a business advantage
Marketing departments may show off excellent customer service as one the main competitive advantages of their brand's offerings. Let your clients know – in case of any issues they can always get fast personalized support whether by live chat or by calling a customer service rep.
Business promotion ideas
A customer service department is the source of inspiration and the means of confirming or denying lots of assumptions and forecasts of a marketing department. Customer service is truly the voice of your clients. Marketers should listen to this voice carefully to learn what ways of promotion work the best.
Topics for new content
Customer-centric content is a goldmine for marketing departments – if any possible issue that may happen with your product or service is already covered on paper or online, clients feel safe and supported. They know that there are certain processes that can protect their time and money. Customer service department's experience and expertise is a great source for such type of content.
How Can Customer Service Benefit from Marketing?
Data about customers' needs, analytics
To solve issues quickly and effectively, customer service reps should be well aware of their clients' needs and preferences. Marketing departments have this information in the form of market researches and customer profiles. It's always useful to know common age and gender of clients, their country, interests and other details. Customer service canned responses and issue resolution scenarios are created much faster and easier when having such information at hand.
Measuring KPIs and department goals
Key performance indicators are vital for development of any department. When a customer service department measures the results of its performance, marketing reps may help with the following metrics: hit rate, customer retention rate, net promoter score, etc. Read more on this topic in our article: Customer Service KPIs.
Negotiating with a customer you can't afford to lose
Sometimes price is the final factor that may keep a client who wants to leave due to some issues or concerns. Customer service representatives may not know what discount is allowed to be applied to the particular client. A marketing representative is usually able to easily calculate this number. As a result, you will not only keep the client, but also potentially add a WOW factor by offering a personal discount from marketing and showing a caring attitude from customer service.
Technical implementation of customer surveys
Most frequently customer base and tools that allow conducting customer surveys are in the hands of marketing representatives. Moreover, marketers usually know HOW to run the surveys in order to get the best customer feedback. If your customer service department requires data from customer surveys, your marketing department could be of great help.
There might be lots of other aspects that marketing and customer service can share. Those outlined above are the most common ones. What is undoubtedly the most important – customer service and marketing departments can bring more merit if they interact with each other. Let them cooperate for the benefit of your business and your customers.
What about you? Are you from Marketing or Customer Service? Do you intensify each other? How? Please share your experience in the comments below.
_____
Provide Support is a leading customer service software provider, offering live chat and real-time visitor monitoring tool for businesses: www.ProvideSupport.com

Latest posts by Elena Romanenko
(see all)