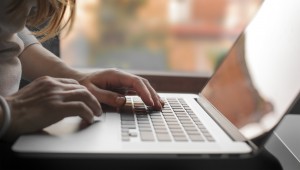 There are those who still believe that the Internet has taken all the 'friendly' out of today's commerce, but for the most part they would be wrong. In fact, because everything is more accessible (sharing, reviews, product descriptions, company backgrounds and even BBB ratings) the web has enabled much more communication between customers and the businesses that serve them.
It really comes down to a matter of choices: the ways in which you reach out to consumers and how they decide to provide feedback. Therein lies the rub. If your customer perceives your online presence as unapproachable and resistant to their issues, easily posted bad reviews may very well interfere with your enterprise. 
Tools of the Trade
Whether your clients' attempt to reach you via contact forms, tweets, direct emails, or by picking up the phone – make sure each method provides a clear path to your door. Contact centers are reaching an epic proportion of popularity; they can be a Godsend or a nightmare, depending on training and integration with your company's niche.
So, how can you enhance your customer's experience with your company, and monitor their negative reactions – hopefully before they become public? Well, there are many contact center solutions available these days to help you do just that. In the age of the Internet, you're going to do much better using customized web tools than sending out postcards or emails which may very well fall on deaf ears.
Impact 360 is one such available system which unifies speech analytics, performance scorecards, training and lessons for branch operations and customer care – all while managing feedback from the clients so vital to your business.
The Millennial Shift
Certain users are much happier with (and adept at) using the Internet for everything from social sharing to one-click purchasing – and certainly a high percentage of this group would be Millennials. Born from 1982 through 2002, these folks have been in touch with technology since birth and are multi-taskers attracted to diverse environments.They value knowledge and experience over degrees and position, and are savvy consumers worthy of your attention.
Because these customers are much more attune to friends, hobbies and pastimes then prior generations, they expect more honest connections. If they are duly impressed with your products and services, everyone will know about it. They'll also give you a chance to make a bad situation right – after all, nobody is perfect. Just own up to it and get them what they needed when they reached out to you in the first place.
Authenticity is Back
Along with more frequent use of web devices and social media channels, an old ethic of reciprocity has resurfaced – the Golden Rule. Consequently, digital marketers (such as SEO consultants) are turning themselves inside out to change their ways; turning previously over-optimized-geek-speak website content into honest and meaningful communication.
What used to be ad-driven manic attempts to get more links than anyone else (and so, rise to the top of search results) has become much more about introducing a business and making you feel at home when you arrive at the website. Making the transition from brick-and-mortar walk-in shopping to e-commerce has (on the one hand) given marketing moguls an advantage. On the flip side, it's created a monster; one that must be calmed down and tamed in order to bring out the best side of unique opportunities.
And, the moral would seem to be: don't take the heart out of what's most important in business – the customer. Without them, you're back to square one. Listening to their needs, suggestions and criticism is necessary to building your client base. Gaining and retaining their loyalty hasn't gotten any easier; in fact it takes more genuine effort to make certain your online presence doesn't get in the way of your warm, firm handshake.
Bio:
Laura O'Donnell writes smart content on behalf of the contact center software gurus at KOVA Corp. As an avid writer and learner, she loves to use her skills for engaging others in important topics in creative and effective ways. When she is not working, she loves meeting new people, traveling, and bringing her Pinterest dreams to life. Find her on LinkedIn.