Live chat plugin for website: features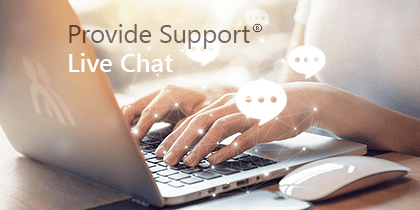 Pop-up or embedded Live chat window widget, which allows you to chat with your website visitors in real time. Smooth integration of this plugin and any type of website. Customizable visitor messenger to match your website design. A handful of useful features to create a great customer experience for your clients!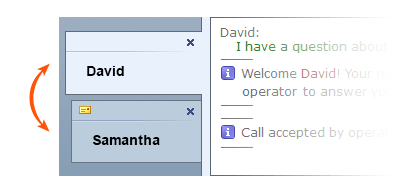 Multiple Simultaneous Live Chat Sessions
No restrictions for the total, as well as concurrent number of chat rooms each operator can have. There is a private chat room tab labeled with the customer's name for agents' convenience. Each unanswered customer's reply brings up a yellow sticker, so with our chat plugin there is no chance of missing a single message!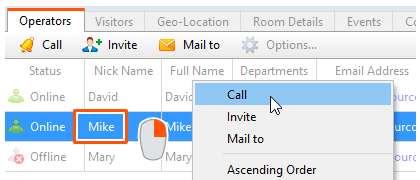 Operator-to-Operator Chats
Onboarding new staff is easy with operator-to-operator chats. Support agents can take advise from each other and discuss complicated user cases in a private chat room.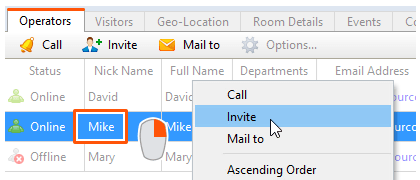 Customer requests can be quickly escalated to the right person by transferring the chat to another department or inviting a colleague to the current chat.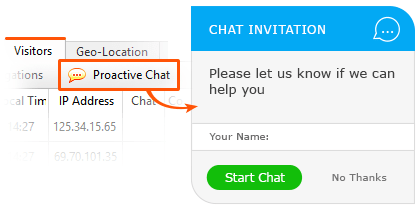 Predict and prevent issues customers may have with your website by asking questions and offering help through proactive chat. A customer will see a help offer in their browser and will be able to start a chat if they need assistance.
Learn more about proactive chat invitation

Enable quick sharing of important files through a secure channel. Whether it is a price list, an invoice or any other information you need to send to or receive from the customer, files of any type up to 100 MB in size can be transferred by either party when there is live chat plugin on your website. Optionally, you can disable file transfer for visitors and allow only your support agents to send files.
Learn more about file transfer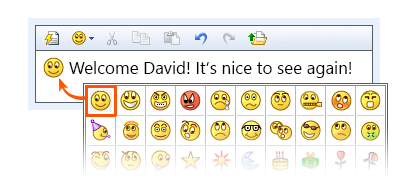 Make your customer service interactions more lively and engaging by adding emoticons in your messages. Customers appreciate a personal touch and a feeling that they are chatting with a real person. And they do need to express their own emotions too!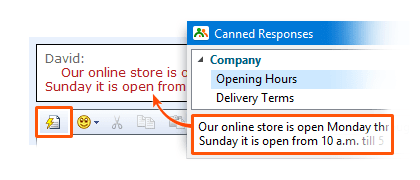 Save your agents' time on cutting and pasting same pieces of text over and over and make their work more productive. Сanned responses allow you to save answers to most common questions and quickly send them to the customer during a live chat.