Customization and Branding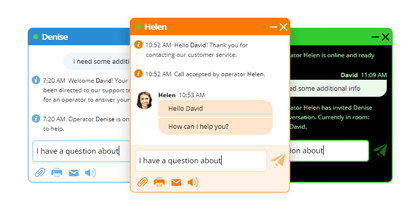 Customizable live chat window
Upload your operators' photos and customize greeting message to be displayed in the live chat window. Change the visitor messenger size and color; translate it into any language. Enable or disable features available for your visitors, like transcript printing and emailing, file transferring, etc.

Learn more about live chat window customization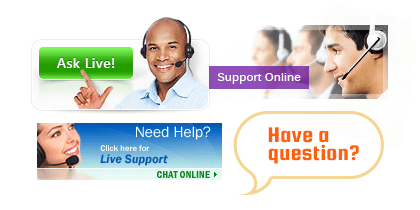 Choose the live chat button for your website from our online gallery or upload your own image to meet your website color scheme and style.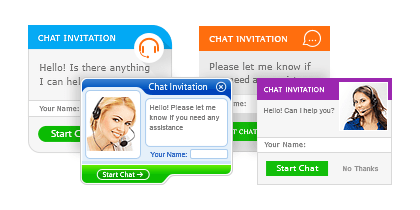 Customizable proactive chat invitation
Choose the live chat invitation image from our online gallery, customize it or upload your own one to meet your website design and your requirements. The invitation can be .jpg, .gif or .png image, so you can add additional effects such as animation or transparency to it.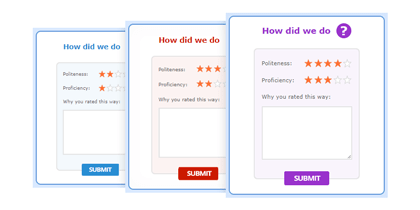 Customizable post chat survey
Choose the post chat survey theme from our online gallery or customize one of the themes to fit your corporate style and requirements. You can change the survey layout, background, fonts and colors, set of questions, marks grade.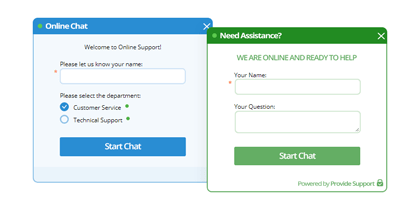 Customizable Start Chat form fields
Choose what information is collected when a visitor requests a live chat, such as the visitor's name, email, preferred department, etc. There are several field types, including simple text input for short text, text area for longer messages (like description of the customer's problem), drop down selectors for country and state, and both drop down and radio button selectors for operators and departments.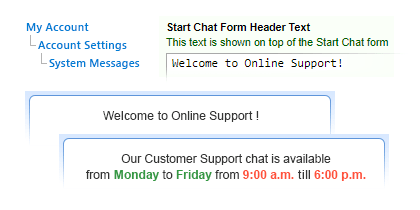 Customizable system messages
Edit or translate system messages generated on certain events, such as "Welcome to Online Support!" or "Your request has been directed to the Customer Service department, please wait for our operator to answer your call"