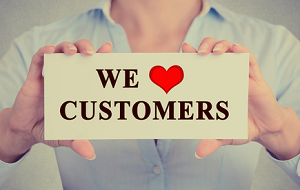 Winning loyal customers does not necessarily take huge marketing budgets. When it comes to customer loyalty, it's small gestures that get appreciated the most and remembered.
Adding a simple personal touch to every interaction you have with your customers has a big impact on how they perceive your brand.
Loyal customers are a very important asset of any business. As statistical facts prove, up to 15% of a company's most loyal customers account for 55-70% of the company's total sales. The numbers are quite impressive.
Let's take a look at how you can win greater customer loyalty with a few small personalized gestures. >>>