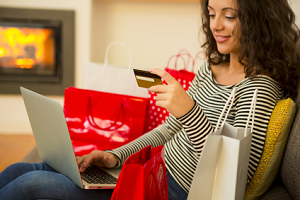 With big holiday season just around the corner, many online retailers are busy preparing their customer service teams for the holiday rush.
According to NRF's survey conducted by Prosper Insights, American consumers plan to spend an average $935.58 during the holiday shopping season this year. Total planned spending this year is second only to the record total spending in 2015, at $952.58.
No doubt, the holiday season puts lot of stress not only on the customer service teams, but on customers as well. In rush hours average handle times often shoot upward, wait times escalate, which leaves many customers frustrated.
After all, holidays are about positive emotions and your customers want to get a pleasant emotional charge from their holiday shopping experience with you. What can you do to minimize the negative effects of the busy season and keep customer satisfaction high? >>>