Account Dashboard
Account dashboard is the first page you see after logging into your account. It contains basic information about your account settings and billing period, the number of operator profiles and their status - online or away: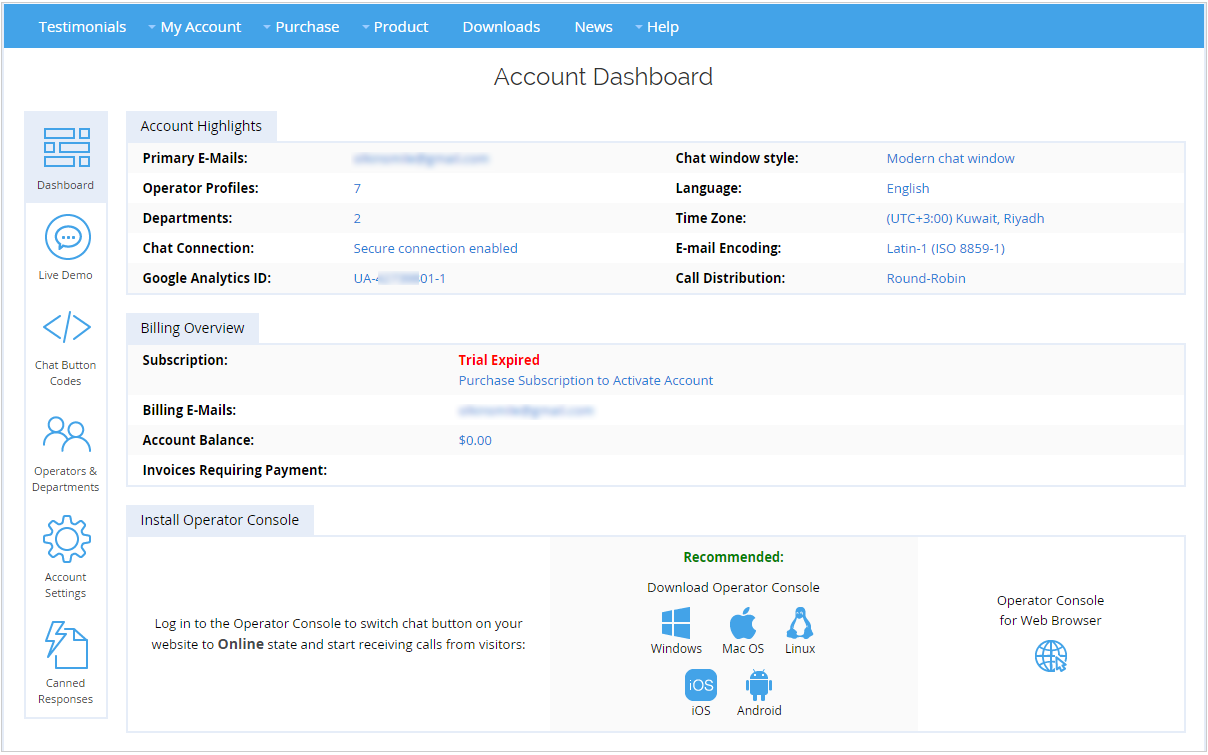 Provide Support's account dashboard
Account Profile
Account Profile contains basic information about the account owner, owner's contact information and the account password.
This information is used by the system for generating invoices, sending chat transcripts and account password recovery.
The email address from the Account Profile, E-mail field is used to send notifications and password recoveries. It is also used to send chat transcripts and offline messages, if alternative emails are not specified on the Transcripts and Offline Settings pages. Please be attentive and enter a correct email to the field. By giving the wrong email address can cause problems with recovering the account password and receiving important notifications.
Account Profile settings can be changed in your account Control Panel, Account Settings / Account Profile page.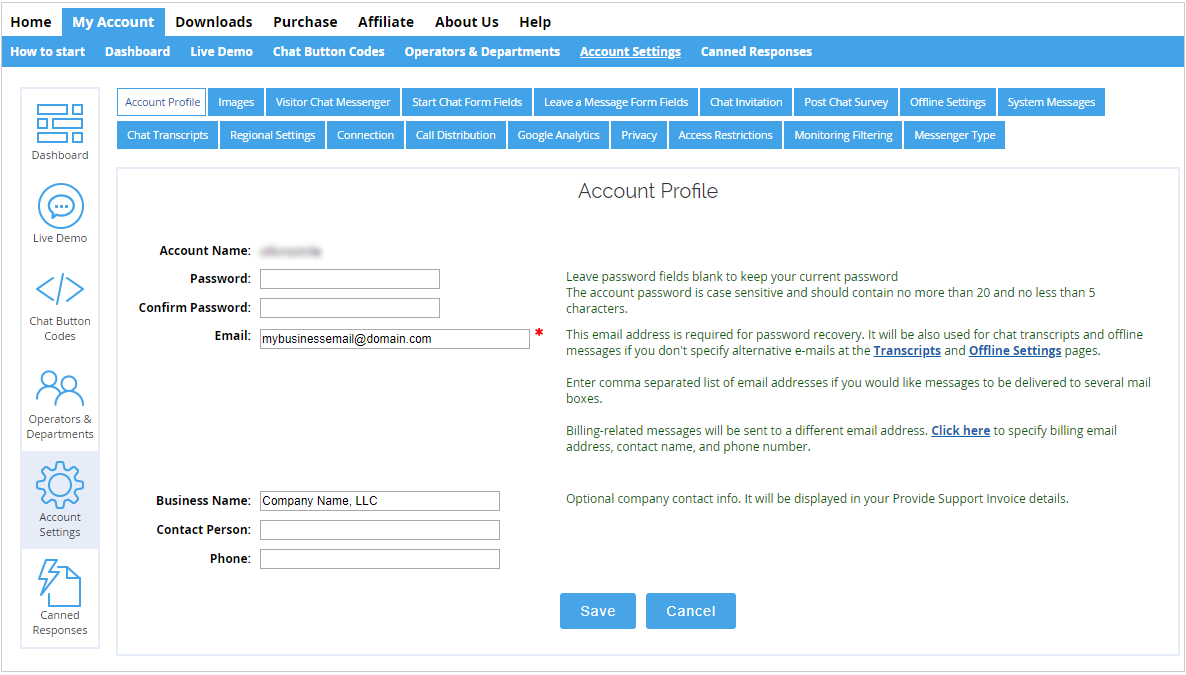 Account Profile page