Connection
You can specify connection options for your app in this tab.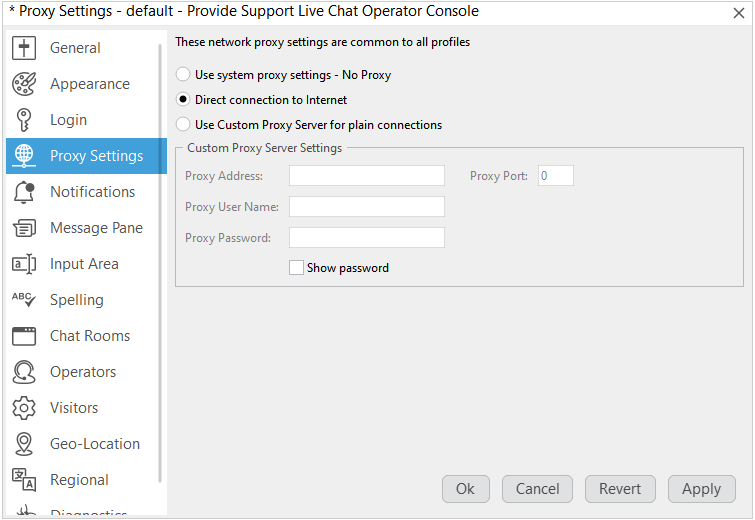 Agent app proxy settings
Network Proxy Settings
Please note that if you use a proxy server, the connection to our servers could be worse depending on the proxy reliability.
You can choose one of the three possible options:
•Use System Proxy Settings - the app will check if proxy settings are enabled in your system and will use them
•Direct connection to Internet - no proxy settings will be used by the app
•Use Custom Proxy Server for plain connections - you need to specify custom proxy settings for the app if you choose this option.
Note! Proxy settings are applied only if plain connection is enabled in your account Control Panel. For secure connection only direct connection to Internet is used.