Login
Your agent login information is stored in this tab.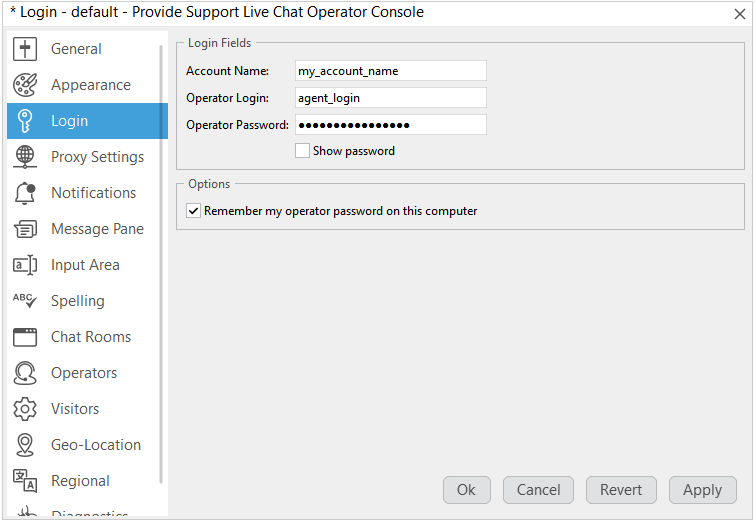 Agent credentials
Login Fields
You can specify your account name, operator login and operator password in order not to enter them each time the app logs in.
Options
Check Remember my operator password on this computer option if you wish not to enter your operator password each time the app logs in. The password will be stored by the app in this case.