About Native Agent App
Native agent app is a powerful app which can be installed on a computer. It is available for macOS, Linux and Windows. We do not limit the number of installations. It can be installed on any number of computers, i.e. your agents can install it both in their office and at home.
Version 7.XX is a completely redesigned app with a more intuitive UI and new features which will make chatting process more convenient and smooth: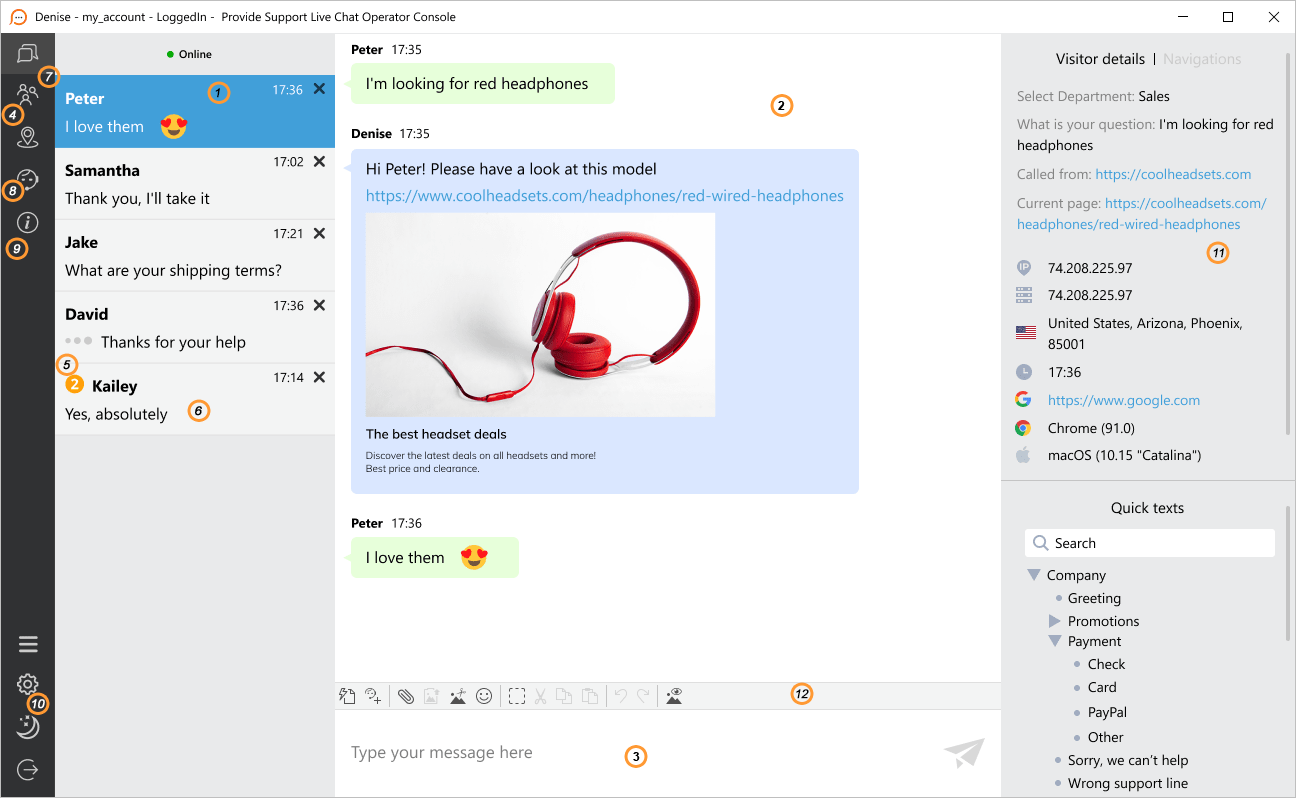 Agent app version 7.X.X
1.Each chat session appears as a separate "room tab" labeled with visitor name
2.Operator's, visitor's and system messages are displayed in a separate messages area
3.Chat messages are typed in the text input area. All characters are supported
4.Geo Location feature allows you to see geographic distribution of your website visitors on a world map
5.The number of unread messages
6.The latest message sent in chat
7.Switch to Visitors tab if you want to see monitoring results and proactively invite visitors to chat
8.Agents tab, where you can see online, away and offline agents, having profiles in the account
9.Additional real time details about chats: time the chat was accepted and agents online and offline time
10. App mode: dark and light modes are available
11. The panel containing visitor details and quick texts
12. Chatting toolbar which allows you to: send predefined responses, invite a co-worker to chat, send files, make and send screenshots, send emoticons, enable or disable images preview, cut, copy and paste texts
Hide / Display app elements
If you would like to hide particular elements in your app, please follow View menu item and disable the needed element: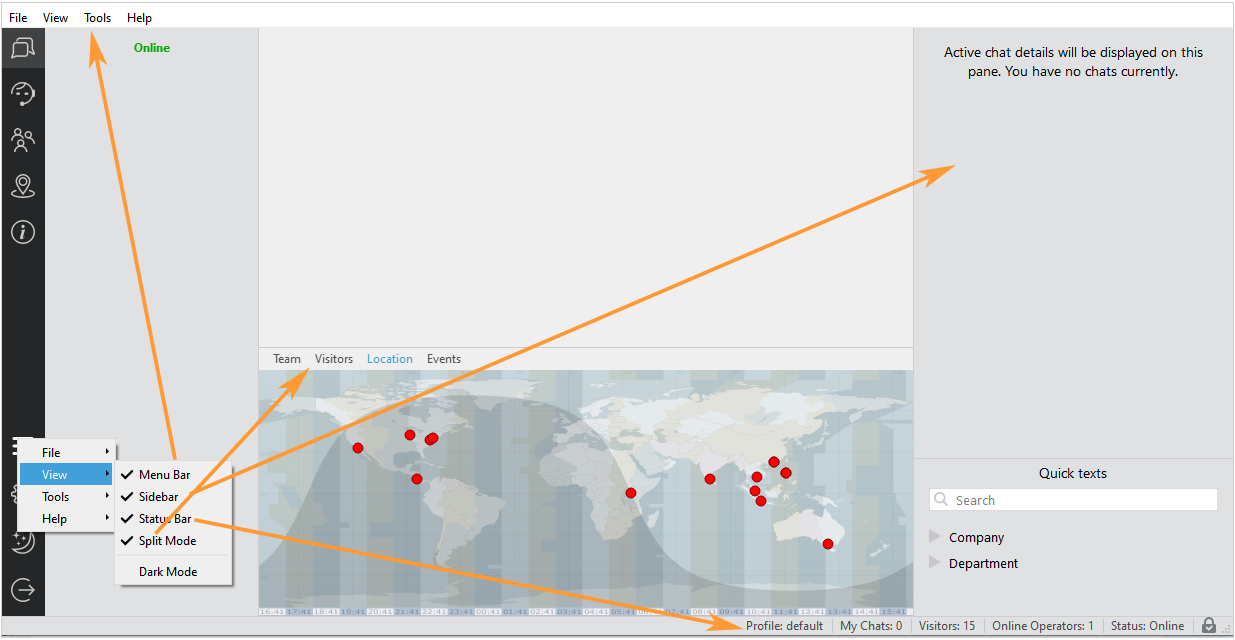 Hiding and showing menu bar, sidebar and status bar
Split mode allows displaying information from Team, Visitors and Location tabs below the chatting area in the Chats tab. This way you can keep all needed details at your fingertips.