General
On this tab with app settings you can adjust the settings fr the message pane, where messages sent by visitor and agent are displayed.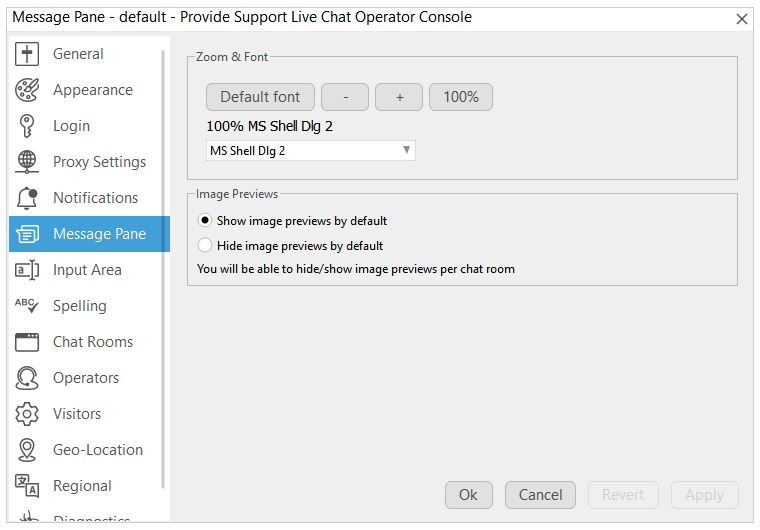 Message pane settings
Zoom and font
In this section you can select the font and enlarge it if necessary.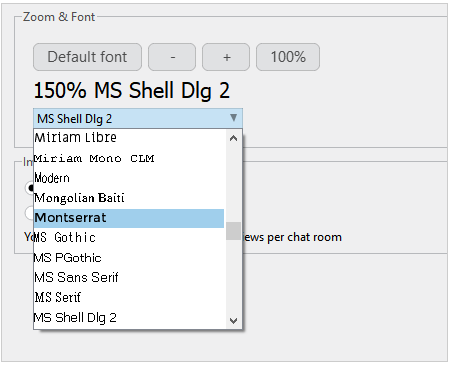 Zoom and font settings
Image Preview
By default a preview is enabled for all images sent by visitors and agents in chat. However, it is possible to disable this option and in this case an agent will need to download and image file to view it.