Input Area
Input Area allows you to set keyboard shortcuts and select the font for the messages you type.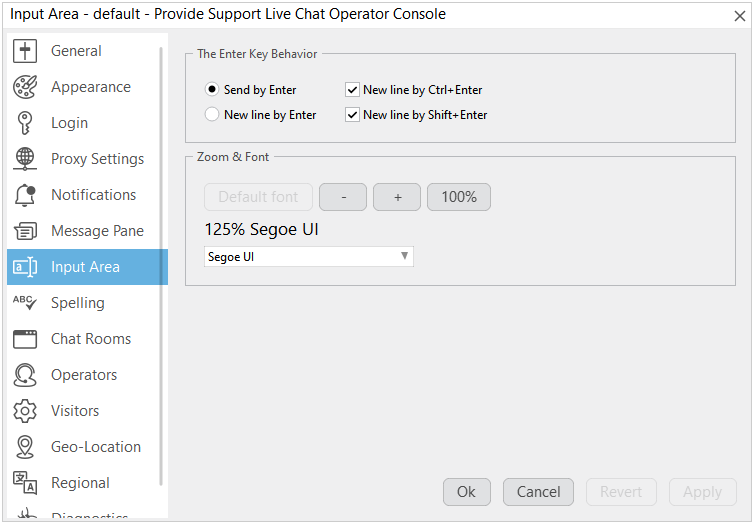 Input area
If you would like to change the font and size for text your input area, use zoom tools to increase or decrease font and "fonts dropdown list" to change the font of the messages you are typing.
Please Note! These effects are applied only to the texts displayed in the app messages input area, they are not applied to the texts displayed in the message pane.