How to add a Live Chat button to your GetResponse newsletter template
Provide Support Live Chat software can be integrated with your GerResponse newsletter template. By adding a live chat button or a direct link to your chat messenger you will let your customers chat with you directly after receiving your email newsletter. To proceed with integration, please do the following:
1.Log into your GetResponse admin panel and choose 'Create Newsletter'
2.In the settings define your email settings like subject, 'From' email, etc.
3.On the next step choose one of the available default templates or open your custom newsletter HTML.
4.Insert the chat button code to your email HTML source. You can use Provide Support Chat Button or Link for Emails code which is available in the Provide Support account Control Panel on the My Account / Chat Button Codes page. You can place this code to the position you would like the chat button to appear. You can also add a direct link to your chat messenger to your plain text email source.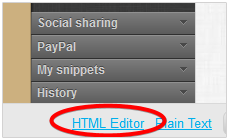 GetResponse HTML Editor
5.Save your changes and proceed to the next step where you can define your recipients or campaigns.
6.That's it!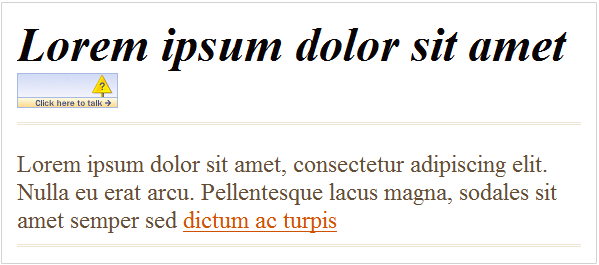 Live Chat Button in GetResponse Newsletter Example