How to start
To start integration you need to have an account in Provide Support Live Chat system. If you are an existing user, please log into your account Control Panel on Provide Support website and log into it with your credentials. If you have not had a chance to create an account yet, please register it here and start using your free 10-day fully functional trial.
Provide Support and 3dcart integration
To proceed with integration, please follow the below instruction:
1.Follow to My Account / Chat Button Codes page and choose there 'Fully Featured Chat Button Code with Uploadable Online / Offline Images'
2.In your 3dcart admin follow Settings / Design / Themes and Styles and click 'Edit Template (HTML)' there: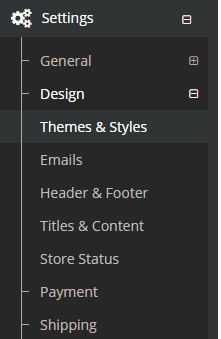 Design mode in 3dcart
3.In the right corner click "More" and choose "Edit Template (HTML)" from the dropdown list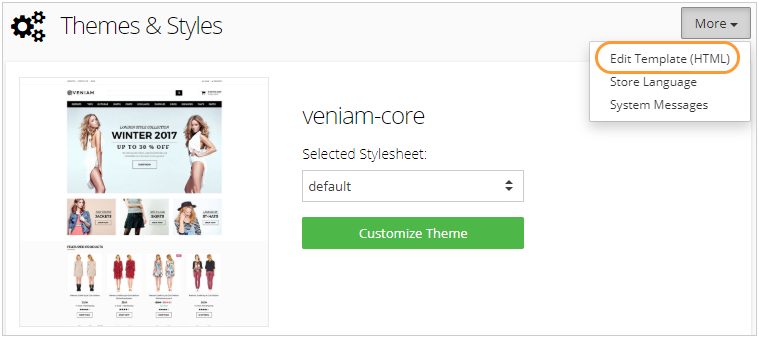 3dcart HTML template editing
4.In the Template Editor you'd need to choose "Edit" in Action column form your frame.html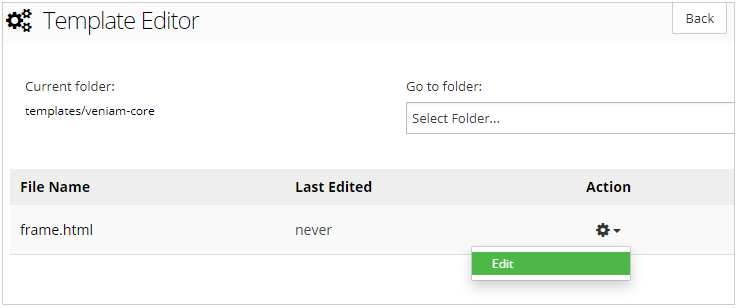 Open 3dcart template editor
5.Insert your chat button code before closing /body tag in the editor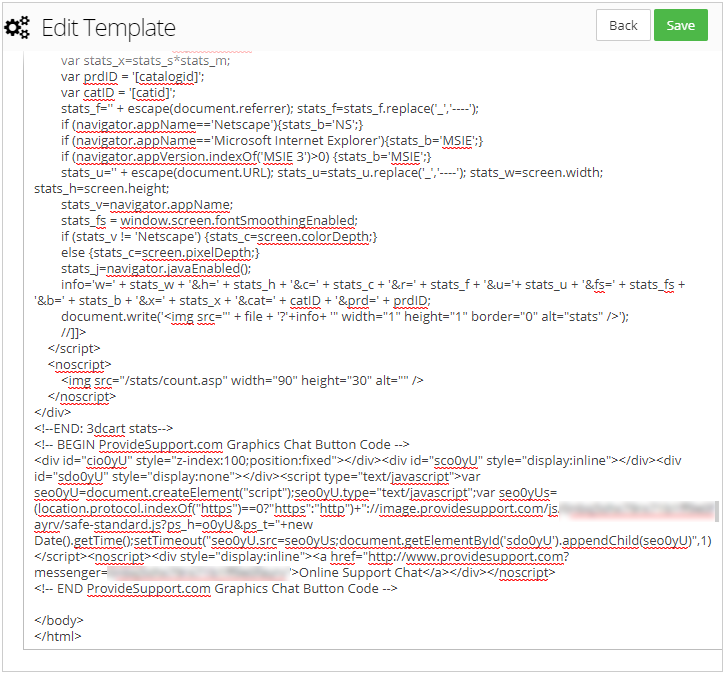 3dcart - chat button code adding
6.Once you have inserted the codes, click 'Save Changes' button. The chat button on your website will look like this: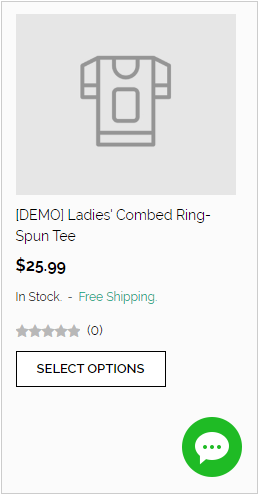 3dcart: chat button example
How to start assisting website visitors
You have placed the chat button to your website and now you are ready to start helping your customers in real time. For this purpose, please download and install the operator console application, which can be used for chatting with website visitors. You can continue customizing your live chat tool look and feel from your account Control Panel, where you can upload your Company logo, add agent picture, edit pre-chat and leave a message form fields and make other different customizations.