How to add live chat button to your X-Cart 5.4
The process of live chat and X-Cart integration is quite simple and requires adding live chat button code to your website front page, Please follow the below steps to proceed with integration:
1.Get your Provide Support Live Chat Button Code. You can do this on the My Account / Chat Button Codes page, where you need to click 'Fully Featured Chat Button Code with Uploadable Online / Offline Images' and copy the code
2.Now log into your X-Cart admin and follow Content / Front Page to add the code to your website front page
3. You'd need to click "code view" icon and insert the code you generated in the Provide Support account Control Panel.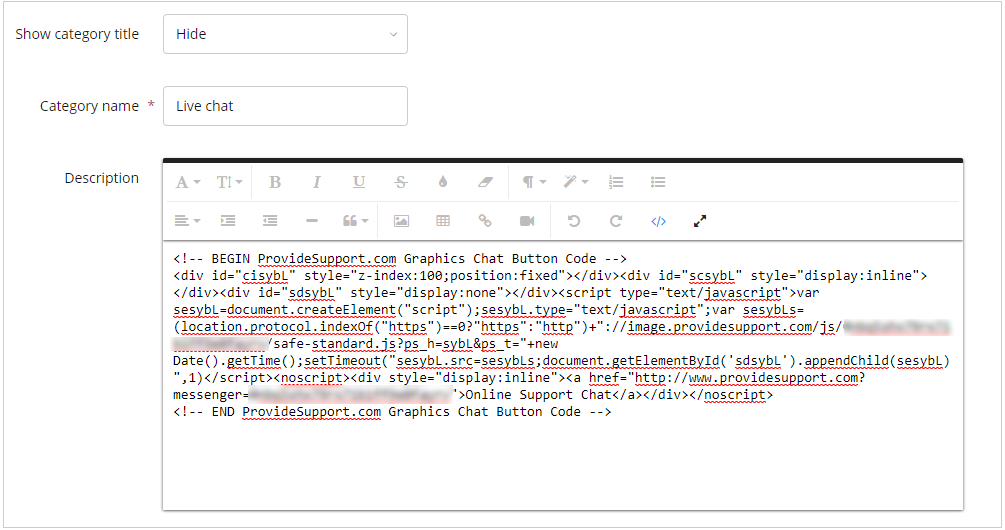 X-Cart HTML editor
4. After you have inserted the code, click 'Update' button and save changes