How to login
To login to the browser app, please open it and fill in the following form with:
•your account name
•your operator login
•your operator password
Then please click Login.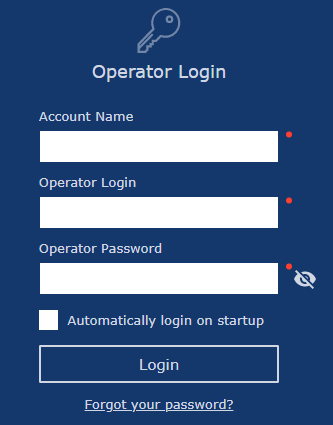 Web-based Operator Console login form
Appearing online problems
If you are logged into the browser app but the chat button on your website is still offline, you need to check settings in the account Control Panel, Operators and Departments page. There should be at least one department created in the account and one operator assigned to it. If you don't have an access to the account Control Panel, please ask your account administrator to do this.