Rooms
You can customize chat room tabs behavior in this tab.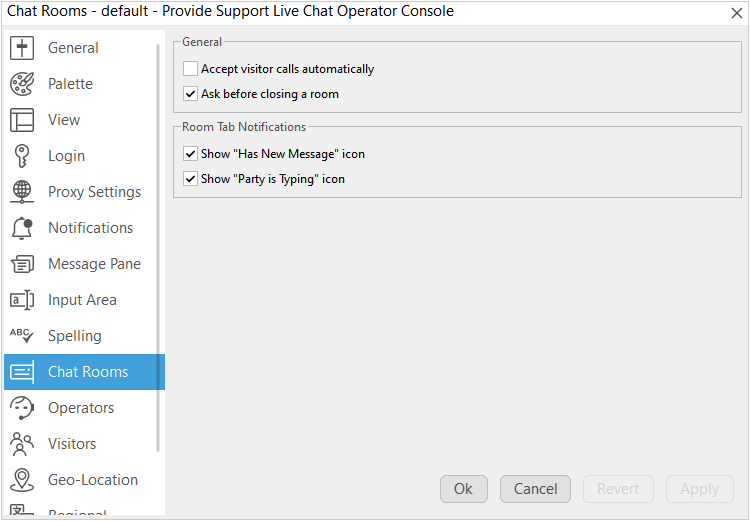 Chat room settings
General
Use "Accept visitors calls automatically" option if you would like the chats to be accepted automatically without clicking "Accept" button. Please note! If you choose this option, you should set chats distribution method to any except "To All".
Use Ask before closing a room option to prevent accidental closing of chat room tabs. If you enable this option, a confirmation dialog will be displayed when you click X button on the chat room tab.

Chat room closing warning box
Room Tab Notifications
Enable Show "Has New Message" option if you wish to see a number of messages sent by your visitor in the chat room. The latest message will be displayed in the room

New chat message received
Enable Show "Party is typing" option if you wish to see in which chats visitors are typing messages at the moment.

A visitor is typing a message
If both events (new message and typing) occur concurrently, then both notifications will be displayed.

New message received and visitor is typing a message