General
To change your subscription, please do the following:
1.Login to your account Control Panel on our website.
2.Open Billing / Upgrade page and click Cancel for Upgrade.
3.Confirm cancellation.
4.Choose a new package on the Purchase page.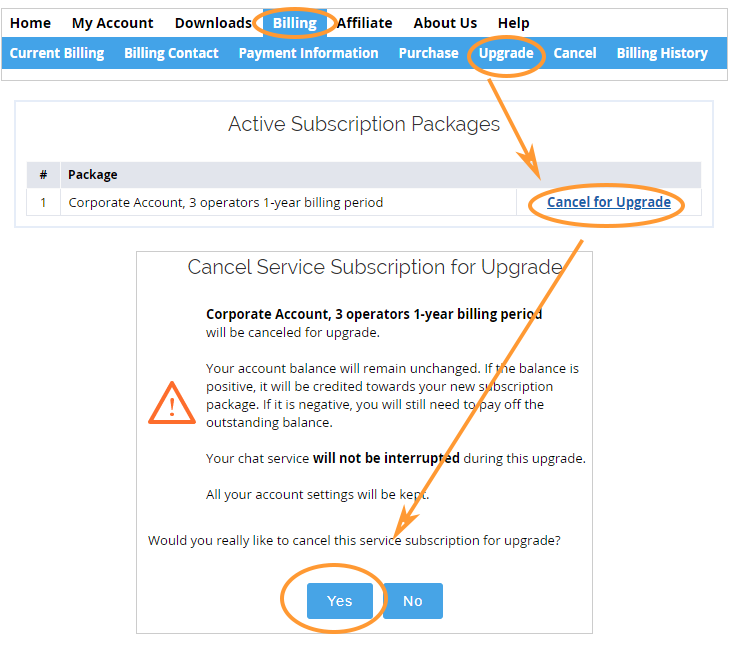 How to upgrade subscription package
Note! Please make sure you order a new subscription within 24 hours to prevent interruption of the service.

How it works
All your account settings are kept intact during the upgrade, the service isn't interrupted.
When you upgrade, your current remaining account balance will be deducted from the new invoice. For example, if you have one-agent account with current remaining balance of $50, and you would like to order three-agent account for $198 per year, the new invoice total will be $198 - $50 = $148 and the new billing cycle will start on the day of upgrade.